Contact Plumbing Central, a Preferred Atlanta Plumber, Today!
If you need to schedule plumbing work, or if you have a plumbing emergency for your industrial, institutional or commercial building, or for your home or rental property, contact Plumbing Central today to discuss the project. We have been proudly providing plumbing installation and repair services in the Atlanta area for years, and have built our business on our dedication to our customers.
We always offer free, no-obligation, clear and detailed estimates, and we promise to provide fast, professional, reliable services at affordable prices. And, with plumbing services available 24 hours/day, 7 days/week, we promise to do everything we can to minimize down time for your business or family.
To learn more about the services Plumbing Central provides, and to find plumbing tips or get answers to frequently asked questions, we invite you to explore our website. Then, contact us online, email us at info@plumbingcentral.com, or call us at 770-205-6900 today, any time, day or night.
If a clogged drain in Atlanta slows you down, end your frustration by calling Plumbing Central. Our professionals will accommodate your schedule to quickly handle the problem. Responding to the signs of a slow drain can prevent a backup from happening in your home. We are a licensed, bonded and insured full-service plumbing and drain company and takes pride in our ability to solve any drain problem, whether it is large or small. Services we provide include:
Hydro-jetting. Hydro-jetting uses high-pressure to eliminate sludge and grease build-up from drain lines. It is optimal for two- to four-inch drains with soft blockages.
Floor drains. Basements, laundry rooms and garages have U-shaped traps that hold water to stop sewer gas and odors from escaping through the drain. However, if it becomes clogged, water can back up through the floor drain.
Kitchen drains. Even with regular use, soap residue, grease, and food can clog a kitchen drain. Also, putting improper items in a garbage disposal can cause immediate backups.
At Plumbing Central we have the equipment and skills necessary to get your drain functioning normally again in Atlanta and surrounding areas. Your pipes will be free of debris and operating again smoothly.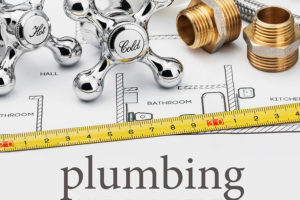 If a replacement water heater becomes necessary, a Plumbing Central water heater specialist will help determine the best one for your home and budget. We also take into consideration the water heating requirements of your family and energy usage expectations, and a variety of types, such as:
Conventional. Gas or electric energy keeps water at a set temperature and come in a variety of gallon capacities. Larger tanks are used in homes with a hot tub or with serious water demands. High-efficiency models can decrease water heating bills by about seven percent.
Tankless. This energy-efficient design only heats water when it is used. It needs less space but may require special venting, larger gas lines, or additional electric circuits that increase upfront costs. However, it may reduce water heating bills by as much as 30 percent in Atlanta.
Hybrid heat pump. A composite water heater obtains energy from the air and uses it to heat water. By using existing electrical and water connections, it can reduce water heating costs by nearly 60 percent.
Solar. These systems utilize energy from the sun to produce hot water for your home. By using controls and pumps to circulate water into your home, an insulated storage tank, and a backup system is essential for cloudy days and high water demand.
Our certified technicians provide guaranteed workmanship, quality installation, and competitive prices. We remove old water heaters for customers in Plumbing Central and install new ones the same or next day.
As one of the most respected local plumbing companies in the Atlanta area, we provide competitive prices and highly efficient services you need to keep your pipes functioning at their best. However, even with proper and regular maintenance, sewers can develop problems. Here at Plumbing Central we provide more than just plumbing services. We offer sewer line repair, replacement, and installation to correct a number of problems, such as:
Cracked, broken, collapsed or offset pipes
Corrosion or blockage
Bellied pipes
Leaking joints
Root inside lines
Off-grade pipes
Plumbing Central plumbers and technicians are thoroughly qualified to use innovative technologies and equipment to solve all of your drain and plumbing problems, including repair and replacement. Our team will have your drains fully functioning quickly.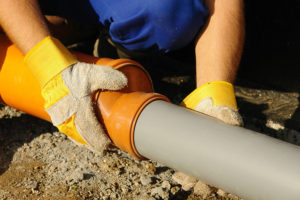 Atlanta Area & Alpharetta Emergency Plumbing Services
Experiencing a plumbing emergency in the middle of the night or on the weekend is a frustrating event. Add to that the need for finding a reliable plumber who will come to your home or business outside of regular business hours and not charge exorbitant rates. Plumbing Central provides emergency plumbing services to the Atlanta area regardless of the time of day or night at competitive, fair rates. Some of the emergency plumbing services we provide include:
Repair or replace hot water heaters
Broken sewer lines
Blocked drains and sinks
Broken, frozen, or leaking pipes
Clogged or broken toilets
Broken water mains
As a full-service plumbing and drain company, we provide prompt, reliable, and guaranteed residential and commercial customer service. We work hard to make sure that we're there for you at any time of day or night, because we understand that sometimes plumbing emergencies happen at inconvenient times. When they do occur, don't leave them unattended, as some issues can become much worse if they're not fixed immediately. All of our plumbers are licensed, bonded, and insured. We're dedicated to providing high-quality work at an affordable price for you and your family. Because we're a smaller local company, we can afford to spend the time giving you the attention that you deserve: our customers are important to us, so we make sure that we take care of them. That includes responding promptly to calls, doing high quality work, and making sure that we charge reasonable and affordable fees.
Competitive Rates
When we furnish you with a quote for services in the Atlanta area, we guarantee it. Our upfront pricing models means that the estimate you receive includes our service and repair fees, materials and any other labor needed to handle your plumbing emergency. We believe in an open communication policy and will discuss any new issues with you as they occur and answer any questions you many have during the process.